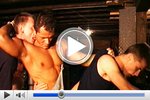 The muscleman likes to play with his friend. In the meantime the third gay prepares to get in on the act...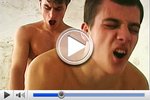 The cellar of lust is the perfect place for hot threesomes! Let's take a look at the hot boys...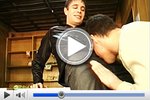 The two boys are very horny that their tubes burst soon their pants! Finally the big tubes want a breath of fresh air also...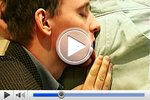 The hot craftsman has a sly old dog. His mission is clear he will seduce the boy...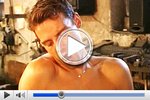 A hot threesome of three horny gays..Mmmmh, nice guys!