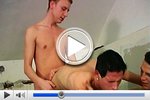 A colleague surprised the two horny servants, and at the lunch break they start a unrestrained threesome...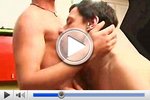 The horny gay mechanic takes care not only about Mike's car but also its rusty dick that was not oiled in a long time...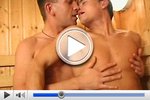 Two gays are getting horny in the sauna area! The heat and the steam makes them weak-willed ...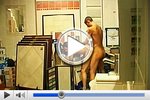 Wild scenes in the DIY market.Two boys are caught between taps and tiles in ecstasy...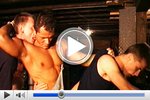 The muscleman likes to play with his friend. In the meantime the third gay prepares to get in on the act...