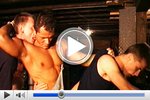 The muscleman likes to play with his friend. In the meantime the third gay prepares to get in on the act...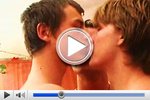 Welcome to the Hotel Golden Dick! In room 69 takes a hot threesome of horny gays place...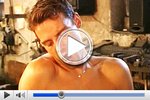 A hot threesome of three horny gays..Mmmmh, nice guys!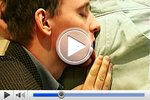 The hot craftsman has a sly old dog. His mission is clear he will seduce the boy...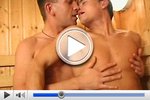 Two gays are getting horny in the sauna area! The heat and the steam makes them weak-willed ...